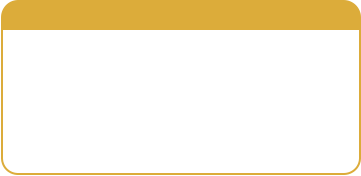 Every month we bring to you news of the
wonderful world of the vintner. New creations,
ideas and products are all showcased in our
newsletter - fascinating learning and food for
thought (or to be paired with a unique wine!)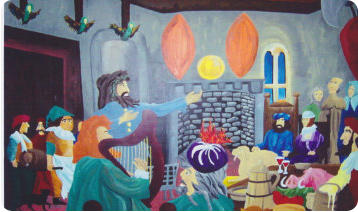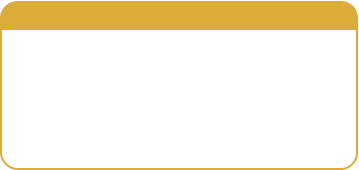 Liebfraumilch

(German for Beloved lady's milk, in
reference to the Virgin Mary) is a style of semi-
sweet white German wine.
- from Wikipedia
Bancroft Just Wine and Beer – 613 332 0697
Haliburton Just Wine & Beer – 705 455 9530
Hours
Haliburton Bancroft
Mon – Wed. 10-5 Mon-Wed 9-5
Thurs. 10-5 Thurs 9-6
Fri. 10-5 Fri 9-5:30
Sat. 10-3 Sat 9-3
Get $7 off these KenRidge Classic 4-week wines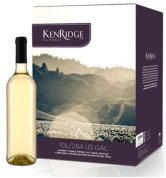 Chardonnay
Alcohol: 12%
Oak: Yes
Body: Medium
Aromas of ripe tropical fruit and crisp green
apple with subtle undertones of oak. A medium-
bodied wine with a lemony finish. A superb wine
along side stuffed turkey and chicken dishes.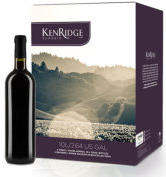 Pinot Noir
Alcohol: 12%
Oak: None
Body: Medium
An elegant dry wine with aromas of raspberry and
cherry. Rich in complexity with inviting flavours full
of spices and fruit with a long satisfying finish. A
perfect wine for mushroom based dishes or grilled
salmon.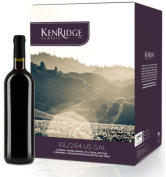 Trilogy
Alcohol: 12.5%
Oak: Yes
Body: Medium
Our own unique blend of Cabernet Sauvignon,
Cabernet Franc and Merlot. A well balanced, fruit
forward wine with flavours of red berries, black
fruit and a touch of spice. This wine has firm
tannins and will match well with braised lamb and
prime rib with portobello mushrooms.
Get $7 off these World Vineyard 4-week wines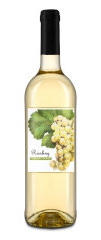 Washington Riesling
World Vineyard Washington Riesling has a distinctive floral
and green apple aroma mixed with mineral elements from its
Washington vineyard, giving it a brisk, 'racy' quality. Its high
natural level of acidity enables it to balance a hint of residual
sugar, setting off aromas of rose petal, apple, pear, peach
and apricot and leading to a grand crisp finish of flinty mineral
notes. Riesling is the longest-lived of all white wines.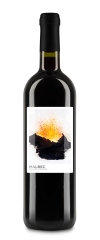 Chilean Malbec
The hot dry climate allows the grapes to reach excellent
ripeness, and lush fruity characters, making an intense,
black wine. A thick-skinned grape full of colour, tannin and
flavour, Malbec makes wines of great power and character,
with blackberry, plums, tar, red pepper, sweet cherry, spice,
licorice and deep bittersweet notes, almost like unsweetened
chocolate, or espresso.
Get $10 off these Legacy Premium 6-week wines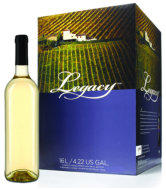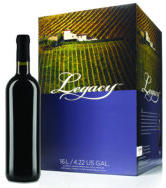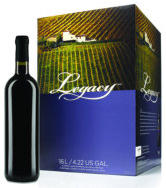 Liebfraumilch Style
Sweetness: 2
Alcohol: 12%
Oak: None
Body: Light
Johannisberg Riesling is the feature variety in this popular
German style wine. It has light fruit on the palate and is
enjoyed slightly sweetened. Excellent paired with Asian cuisine
and spicy chicken dishes.
Sangiovese
Alcohol: 13%
Oak: Yes
Body: Light-Med
The most famous wine of Italy to drink young or aged. A
lively fresh and fruity wine that is produced from classic
red grape varieties. Spicy sausages and tomato based
pasta dishes work well with this palate pleasing red.
Primo Rosso
Alcohol: 14%
Oak: Yes
Body: Full
Primo Rosso is a full-bodied powerful ruby red wine with
incredible depth and complexity. Aromas of cloves, nutmeg,
black licorice and candied fruit and flavours of black cherry
and blackberry with hints of spice and warm oak. A perfect
complement to all red meats and full flavoured dinners.