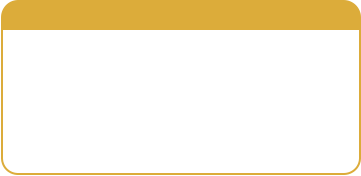 Every month we bring to you news of the
wonderful world of the vintner. New creations,
ideas and products are all showcased in our
newsletter - fascinating learning and food for
thought (or to be paired with a unique wine!)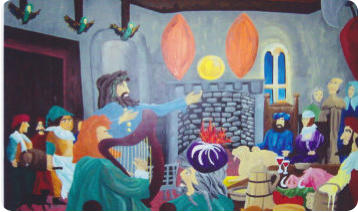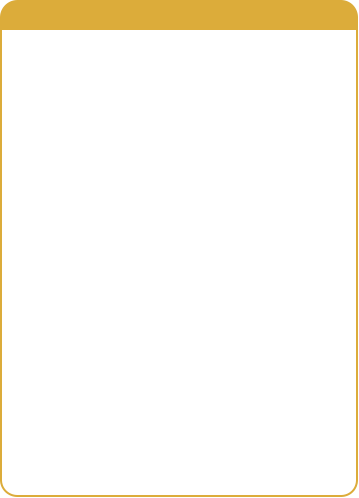 Tempranillo

is a black grape variety widely grown
to make full-bodied red wines in its native Spain.
Its name is the diminutive of the Spanish temprano
("early"), a reference to the fact that it ripens
several weeks earlier than most Spanish red
grapes.
Tempranillo has been grown on the Iberian
Peninsula since the time of Phoenician settlements.
It is the main grape used in Rioja, and is often
referred to as Spain's noble grape. The grape has
been planted throughout the globe in places such
as Mexico, New Zealand, California, Washington
State, Oregon, South Africa, Texas, Australia,
Argentina, Portugal, Uruguay, Turkey, Canada,
Israel and Arizona.
- from Wikipedia
Bancroft Just Wine and Beer – 613 332 0697
Haliburton Just Wine & Beer – 705 455 9530
Hours
Haliburton Bancroft
Mon – Wed. 10-5 Mon-Wed 9-5
Thurs. 10-5 Thurs 9-6
Fri. 10-5 Fri 9-5:30
Sat. 10-3 Sat 9-3
Get $7 off these KenRidge Classic 4-week wines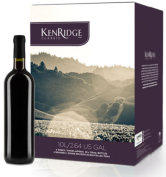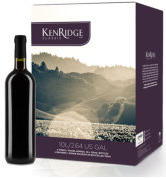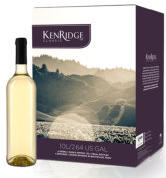 Cabernet Sauvignon
Alcohol: 12%
Oak: Yes
Body: Medium
An easy drinking, deeply coloured red packed with
juicy black currant fruit aromas. Hints of cassis and
spice accented with underlying tones of oak on the
palate. A great wine to match with a lengthy red meat
fondue dinner. Includes premium American oak.
Shiraz
Alcohol: 12%
Oak: Yes
Body: Med-Full
A full-bodied rich, dark red wine with a spicy-berry
bouquet and flavours of plum and blackberry and a bit
of black pepper. This bold wine has firm tannins and
guests will enjoy this red paired with juicy grilled pepper
steaks, London broils or beef tenderloin. Includes
premium American oak.
Gewürztraminer
Alcohol: 12%
Oak: None
Body: Light
A distinctive wine with a fragrant floral bouquet and
flavours of peach, apricot, pear and spice. The finish is
soft and delicate. Pairs well with spicy foods and Asian
dishes.
Get $7 off these World Vineyard 4-week wines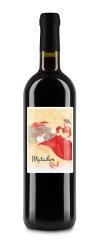 Spanish Tempranillo
Gorgeous ruby red in colour, this medium-bodied wine
is Spain's answer to Cabernet Sauvignon, with berry,
plum and herbal notes running to a lush finish of
tobacco, leather and vanilla.
Serve with roast pork, sheep's milk cheeses, roasted
vegetables or lamb.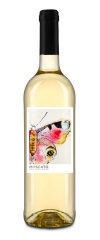 California Moscato
Lush, fruity, and delightfully sweet with juicy peach and
tropical fruit flavours.
Get $10 off these Legacy Premium 6-week wines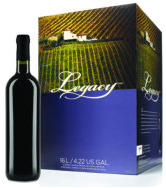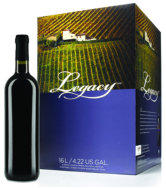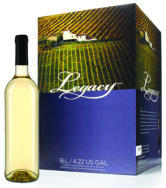 Merlot
Alcohol: 13%
Oak: Yes
Body: Medium
The popular Merlot grape produces an exceptionally
soft, low tannin wine rich in flavours of strawberry, plum
and spice. Partners well with lamb chops and beef
stews.
Pinot Noir
Alcohol: 13%
Oak: Yes
Body: Medium
An elegant red wine with ripe red berry flavours,
particularly cherries and strawberries. A medium-
bodied, easy drinking wine best enjoyed with
gourmet pizzas, mushroom based dishes or as a
sipping wine.
Riesling
Sweetness: 2
Alcohol: 12%
Oak: None
Body: Light
A light straw colour with hints of citrus and floral on the nose.
A zingy wine with crisp fruity flavours of citrus, apricot and
honey. Great with salty dishes, antipasto plates and spicy
Asian dishes.