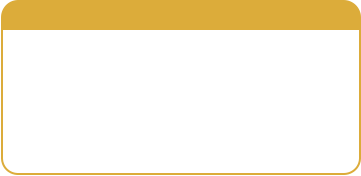 Every month we bring to you news of the
wonderful world of the vintner. New creations,
ideas and products are all showcased in our
newsletter - fascinating learning and food for
thought (or to be paired with a unique wine!)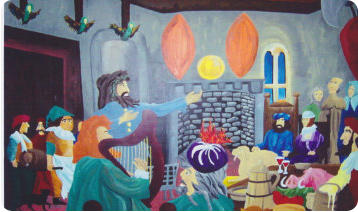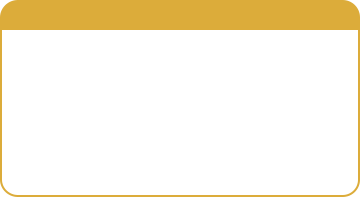 Chardonnay

is a green-skinned grape variety used
in the production of white wine. The variety
originated in the Burgundy wine region of eastern
France, but is now grown wherever wine is
produced, from England to New Zealand.
- Wikipedia
Bancroft Just Wine and Beer – 613 332 0697
Haliburton Just Wine & Beer – 705 455 9530
Hours
Haliburton Bancroft
Mon – Wed. 10-5 Mon-Wed 9-5
Thurs. 10-5 Thurs 9-6
Fri. 10-5 Fri 9-5:30
Sat. 10-3 Sat 9-3
Get $7 off these KenRidge Classic 4-week wines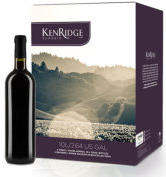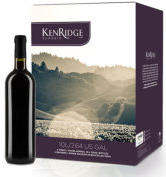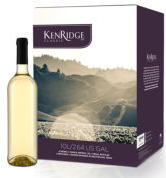 Nebbiolo
Alcohol: 12%
Oak: Yes
Body: Med-Full
A respected Italian wine that is rich and robust, has
an ample bouquet of ripe berries up front and rich
flavours of black fruit and leather complemented with
firm tannins. This full-bodied wine is excellent with
grilled steaks and hearty beef stews.
Merlot
Alcohol: 12%
Oak: Yes
Body: Medium
Gentle fruity bouquet with subtle undertones of oak.
A soft, mellow, fruity palate full of juicy blackberries
and strawberries with light spice. A mellow, easy
drinking wine that pairs well with roast beef and
meat lovers pizza. Includes premium American oak.
Traminer Riesling
Sweetness: 1
Alcohol: 12.5%
Oak: None
Body: Medium
An off-dry white wine with wonderful fresh fruit aromas and flavours of
tropical fruit, peach and citrus, accented by floral and spice notes. A
terrific sipping wine or aperitif. Enjoy with lightly spiced shrimp and
chicken skewers, fresh spring rolls, or poached salmon with lemon dill
sauce.
Get $7 off these World Vineyard 4-week wines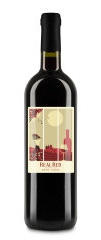 California Trinity Red
An ideal blending of three of California 's most popular grape
varieties - Cabernet Franc, Cabernet Sauvignon, and Merlot,
coming together to make a perfectly balanced, well- structured
dry red wine. Notes of black cherry and coffee complement the
smokey, herbal flavours, and hints of vanilla that round out this
medium bodied wine , making it highly enjoyable for any
occasion. Serve with a roast dinner or barbecued steak.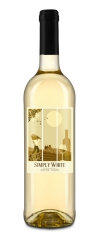 California Trinity White
A unique blend of Colombard, Sauv Blanc and Semillon,
combining lemon and grapefruit aromas with rounded fruit,
redolent of melons and frsh figs to round out this crisp
refreshing medium-bodied white.
Get $10 off these Legacy Premium 6-week wines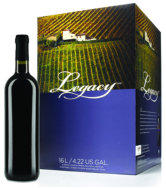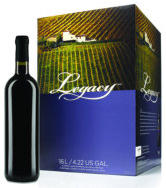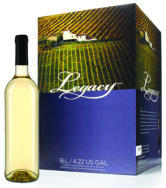 Cabernet Merlot
Alcohol: 13%
Oak: Yes
Body: Medium
A classic blend of Cabernet Sauvignon and Merlot -
rich, dry Cabernet and fruit-forward soft Merlot. Warm,
full-bodied with a red and blackberry bouquet. A great
companion for spicy beef or lamb.
Vieux Château du Roi
Alcohol: 13%
Oak: Yes
Body: Med-Full
A big, full-bodied complex blend with a generous
bouquet of ripe blackberries, black cherries and
plums which also carry through on the palate. Your
family will love this wine with stews, full-flavoured
cheeses and grilled beef.
Chardonnay
Alcohol: 13%
Oak: Yes
Body: Medium
A classic single varietal with deep straw yellow colour,
a fruit-forward bouquet and a balancing touch of oak.
Flavours of crisp, green apple and tropical fruit
dominate the palate. Enjoy with stuffed turkey and
roasted chicken.