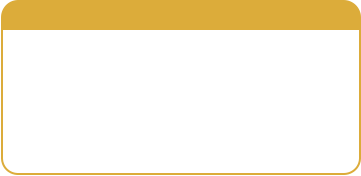 Every month we bring to you news of the
wonderful world of the vintner. New creations,
ideas and products are all showcased in our
newsletter - fascinating learning and food for
thought (or to be paired with a unique wine!)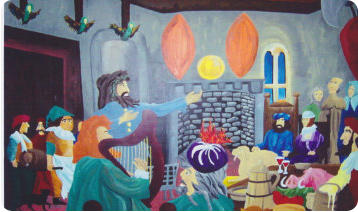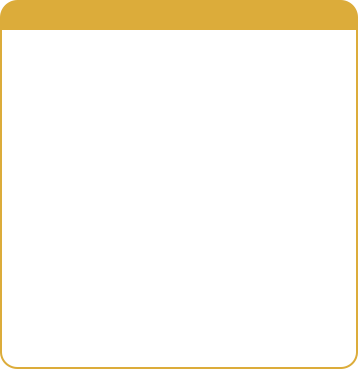 Nebbiolo

is a red Italian wine grape variety
predominantly associated with the Piedmont region
in northern Italy where it makes the Denominazione
di Origine Controllata e Garantita (DOCG) wines of
Barolo, Barbaresco, Roero, Gattinara and
Ghemme.
Nebbiolo produces lightly-colored red wines which
can be highly tannic in youth with scents of tar and
roses. As they age, the wines take on a
characteristic brick-orange hue at the rim of the
glass and mature to reveal other aromas and
flavors such as violets, tar, wild herbs, cherries,
raspberries, truffles, tobacco, and prunes. Nebbiolo
wines can require years of aging to balance the
tannins with other characteristics.
- from Wikipedia
Bancroft Just Wine and Beer – 613 332 0697
Haliburton Just Wine & Beer – 705 455 9530
Hours
Haliburton Bancroft
Mon – Wed. 10-5 Mon-Wed 9-5
Thurs. 10-5 Thurs 9-6
Fri. 10-5 Fri 9-5:30
Sat. 10-3 Sat 9-3
Get $7 off these KenRidge Classic 4-week wines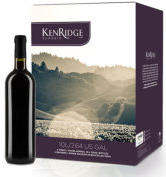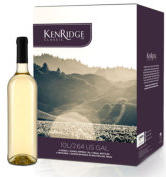 Cabernet Merlot
Alcohol: 12%
Oak: Yes
Body: Medium
A traditionally blended, medium bodied red with a smoky
bouquet with aromas of blackberry, currents, green pepper and
spice. Medium tannins, black fruit and herbaceous flavours
round out this fine red wine. Guest will enjoy sharing a bottle
over peppered tenderloin, gourmet pizza or lamb. Includes
premium un-toasted oak.
Viognier
Alcohol: 12%
Oak: None
Body: Light
A unique full bodied white wine variety famous for its
exotic, spiced-floral bouquet. Viogniers flavour is rich with
tastes of dried apricots, peaches, melon, pears and
honey. An excellent choice as a refreshing, crisp aperitif
or enjoy with spicy Thai cuisine, Mexican dishes or strong
flavoured seafood dishes.
Get $7 off these World Vineyard 4-week wines

Washington Riesling
World Vineyard Washington Riesling has a distinctive floral
and green apple aroma mixed with mineral elements from its
Washington vineyard, giving it a brisk, 'racy' quality. Its high
natural level of acidity enables it to balance a hint of residual
sugar, setting off aromas of rose petal, apple, pear, peach
and apricot and leading to a grand crisp finish of flinty mineral
notes. Riesling is the longest-lived of all white wines.

California Pinot Noir
World Vineyard California Pinot Noir creates a lasting
impression on the palate with an intense ripe-grape and
black cherry aroma, accented by a spicy suggestion of
cinnamon and mint. Medium-full bodied and rich but not
heavy, it's perfectly balanced with alcohol acid and tannin
working harmoniously, and has substantial flavour despite
its delicacy. It has an appealing soft, velvety texture, like
liquid silk gently caressing the palate.
Get $10 off these Legacy Premium 6-week wines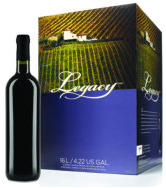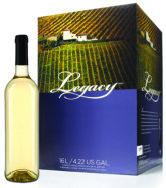 Nebbiolo
Alcohol: 13%
Oak: Yes
Body: Medium
One of the cherished Italian wines - deep in colour, high
in tannin, full-bodied and robust with ripe black fruit
flavours. Barolo should be cellared for several months
before enjoying. Matches well with full flavoured red
meats and hardy stews.
Sauvignon Blanc
Alcohol: 13%
Oak: None
Body: Medium
This wine has a herbaceous, floral bouquet with
gooseberry and citrus fruits on the palate. Try this
refreshing wine with antipasto, salads, goat cheese,
creamy pastas with asparagus and pan-fried fish.