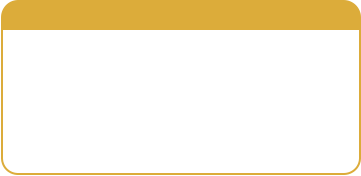 Every month we bring to you news of the
wonderful world of the vintner. New creations,
ideas and products are all showcased in our
newsletter - fascinating learning and food for
thought (or to be paired with a unique wine!)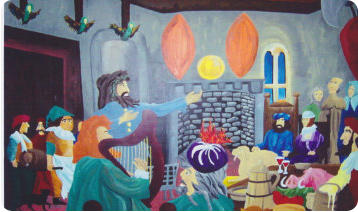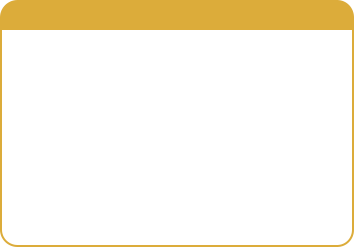 Riesling

is a white grape variety which originated
in the Rhine region of Germany. Riesling is an
aromatic grape variety displaying flowery, almost
perfumed, aromas as well as high acidity. It is used
to make dry, semi-sweet, sweet, and sparkling
white wines. Riesling wines are usually varietally
pure and are seldom oaked.
- Wikipedia
Bancroft Just Wine and Beer – 613 332 0697
Haliburton Just Wine & Beer – 705 455 9530
Hours
Haliburton Bancroft
Mon – Wed. 10-5 Mon-Wed 9-5
Thurs. 10-5 Thurs 9-5:30
Fri. 10-5 Fri 9-5:30
Sat. 10-3 Sat 9-3
Get $5 off these Island Mist Festive favourites
On Sale just in time for the holidays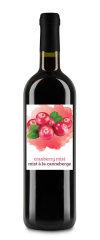 Cranberry
Exquisitely tart and refreshing, cranberry, plum, black current
and sweet cherry are perfectly balances with a 'drink-me-now'
quality that works well with grilled foods and light fare or even
just the lazy days of summer with sunshine and friends!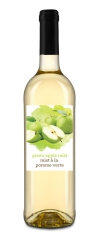 Green Apple
The flavour sensation of biting into a crisp, crunchy green
apple, with a pleasant tartness followed by a delicious juicy
finish. Natural apple flavours blended perfectly with a slight
acidity for a clean, cool and crisp wine.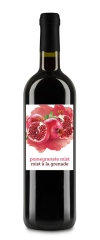 Pomegranate
Earthy and Rich Pomegranate with spicy, robust undertones
creating a delicate spicy sweetness that has a particular
uniqueness on the first sip and leaves you wanting more.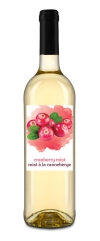 White Cranberry
White Cranberry Mist bursts with the sweetness that has made
White Cranberry a unique and popular flavour in juice, and now
Winexpert brings that flavour to you as part of our refreshing
line of Island Mist varieties. This wine is very easy to drink and
is perfect for backyard barbeques and sharing with friends.
Get $5 off these World Vineyard 4-week wines

Washington Riesling
World Vineyard Washington Riesling has a distinctive floral and
green apple aroma mixed with mineral elements from its Washington
vineyard, giving it a brisk, 'racy' quality. Its high natural level of
acidity enables it to balance a hint of residual sugar, setting off
aromas of rose petal, apple, pear, peach and apricot and leading to
a grand crisp finish of flinty mineral notes. Riesling is the longest-
lived of all white wines.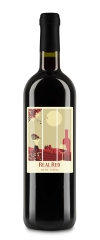 California Trinity Red
An ideal blending of three of California 's most popular grape
varieties - Cabernet Franc, Cabernet Sauvignon, and Merlot,
coming together to make a perfectly balanced, well- structured
dry red wine. Notes of black cherry and coffee complement the
smokey, herbal flavours, and hints of vanilla that round out this
medium bodied wine , making it highly enjoyable for any
occasion. Serve with a roast dinner or barbecued steak.
Get $5 off these Legacy Premium 6-week wines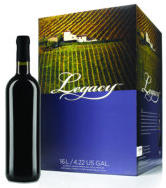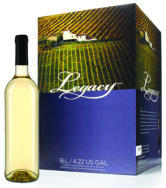 Riesling
Sweetness: 2
Alcohol: 12%
Oak: None
Body: Light
A light straw colour with hints of citrus and floral on the nose.
A zingy wine with crisp fruity flavours of citrus, apricot and
honey. Great with salty dishes, antipasto plates and spicy
Asian dishes.
Cabernet Merlot
Alcohol: 13%
Oak: Yes
Body: Medium
A classic blend of Cabernet Sauvignon and Merlot - rich,
dry Cabernet and fruit-forward soft Merlot. Warm, full-
bodied with a red and blackberry bouquet. A great
companion for spicy beef or lamb.
Get $15 off Selection California Sauvignon Blanc Rosé extra
premium 6 week wine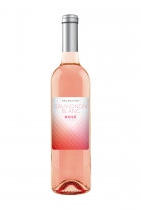 LIMITED RELEASE Selection™ Sauvignon Blanc Rosé is
available one last time! Offering up tropical notes of pineapple
and white peach with raspberry and cherry. The off-dry finish is
balanced by expressive acidity for a refreshing, crisp wine that's
great on its own or with your favorite seafood dish.